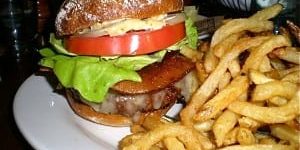 J is for Jane – Run to Jane, Run!
J is for Jane – Run to Jane, Run! We Magpies are definitely creatures of habit. When we like a restaurant for its certain signature dishes, we always have to order them every time we go. Jane, located downtown at 100 West Houston Street (between Thompson Pl. and Laguardia), is one of those exceptions to the rule. It…
GOOD TIMES
(FOOD & NIGHTLIFE)
We knew that the sandwiches at Epicerie Boulud, an eat-in and take-out market located at 1900 Broadway at 64th Street, were going to be good, since it's another dining establishment created by the great...
GOOD FINDS
(FASHION & BEAUTY)